Advent Calendar
So, here we are the last day of Round four...
As I look back, I feel like this has been the toughest one yet. For many reasons, I think emotionally it was the hardest and the way I feel, positivity plays a huge part in this game. My last post gave you a little insight to that, and perhaps when I have a bit more time up my sleeve I'll elaborate more in another post. But for now, I'm here to tell you how excited I am about my Advent Calendar!
My Advent Calendar has nothing to do with Christmas, the Advent Calendar I am talking about is actually the 'Blister Pack' from Shoppers Drug Mart ( Canadian Pharmacy ) where they for FREE organize your pills for you, and I have a lot of pills, so I am some grateful! Firstly for the people who put me onto this, but also very happy for the pharmacists & their staff at Shoppers for organizing my Blister Pack. But seriously, why is called Blister Pack.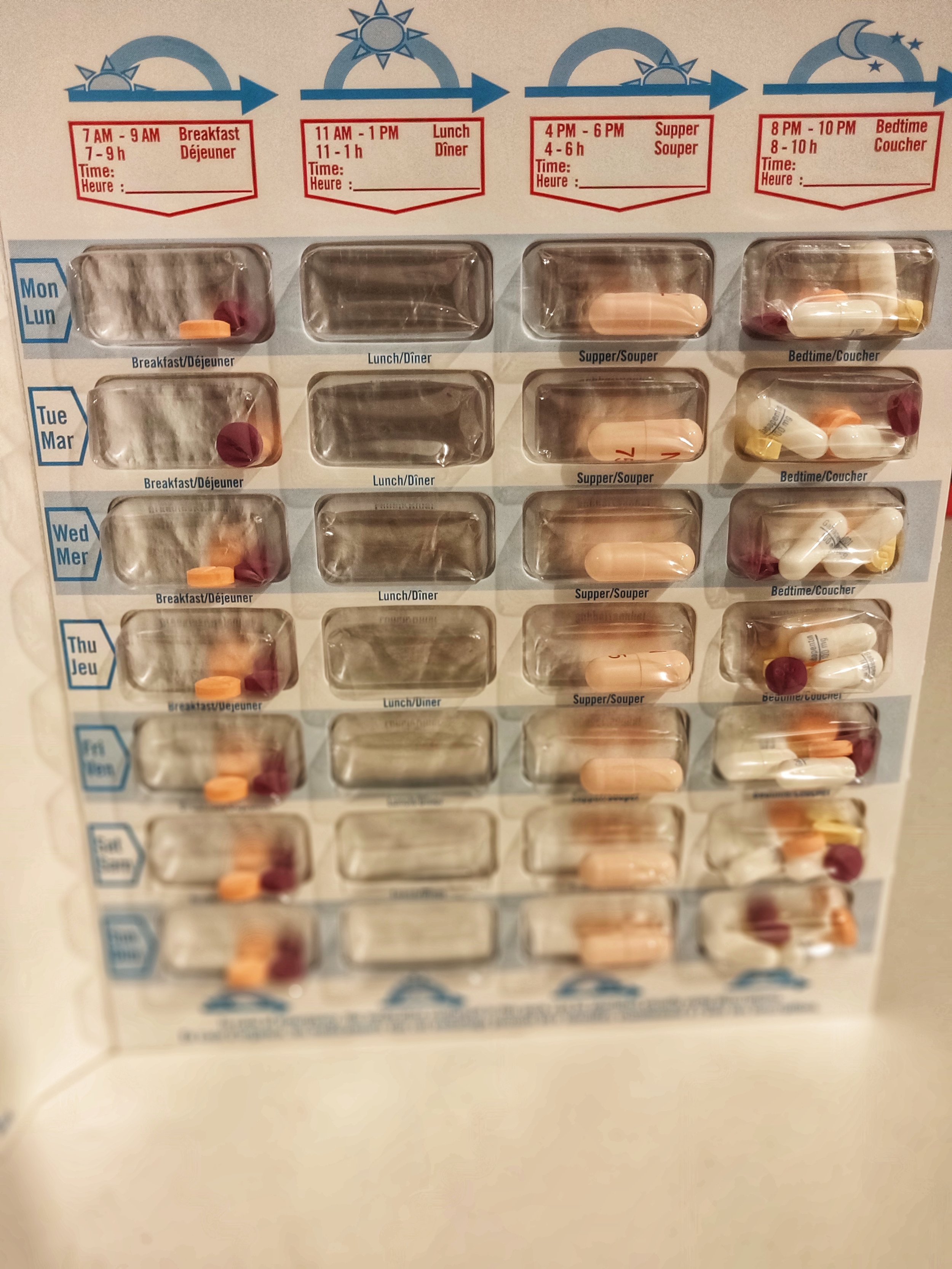 Blisters are horrible, so what's the reasoning behind it? If you go by the name essentially your popping blisters to get to your meds (which is disgusting by the way!). Yuck. So in this household it will be known as my Advent Calendar of Pills until we figure out a better name. Shoppers can call it whatever they want!
So in other news, I had blood tests today. The blood tests are done to check if my body is ready for Chemo. Ready to take another beating. So a nurse (she does a wonderful job looking after me by the way) will come to the house and take the blood. It's up to me to get it to the hospital. One would think, someone would give you a call to say "yep you're good to go"... But I've quickly learnt this is not the case, so basically we go by… No news is good news… and turn up for my Chemo appointment with high hopes things are going ahead as planned. Here's hoping the blood work gets the all clear, and we can move along as planned.